Cotton Face Cover (BLACK)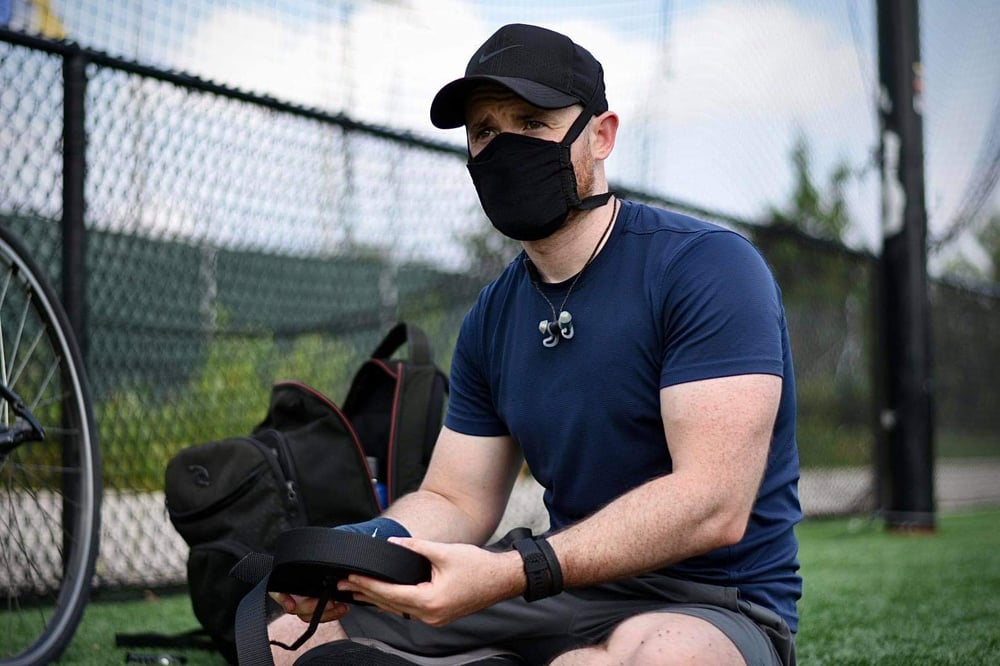 The year is 2020.
Ninja roam the streets in open daylight.
Some cover their face acting from a sense of duty.
Others do it to meet the practical needs of survival.
Almost everyone suffers poor fit and uncomfortable ears.
Join the Ninja Army. Our side has better gear.
Specifications:
Built using 100% (Lightweight Woven) Cotton.
2 Ply Construction
Reusable and washable.
Filter slot to fit filters up to 5" x 5"
"Wrap Around" Elastic (100cm) + Tension Adjuster
Each Face Cover includes:
1x nose bridge wire.
1x chin bar wire.
2x rigid cheek bars.
Available in 2 sizes:
Standard Size follows standard disposable mask measurements.
6.5" wide, 6.25" high (17-18cm W * 16cm H)
XL Wide
8.5" wide x 6.25" high (21-22cm W x 16cm H)
*All sales are final.
*NOT A MEDICAL DEVICE
For a longer elastic band click HERE
Mask orders are batched weekly and shipped once a week.