Cotton Face Cover (SAFETY ORANGE)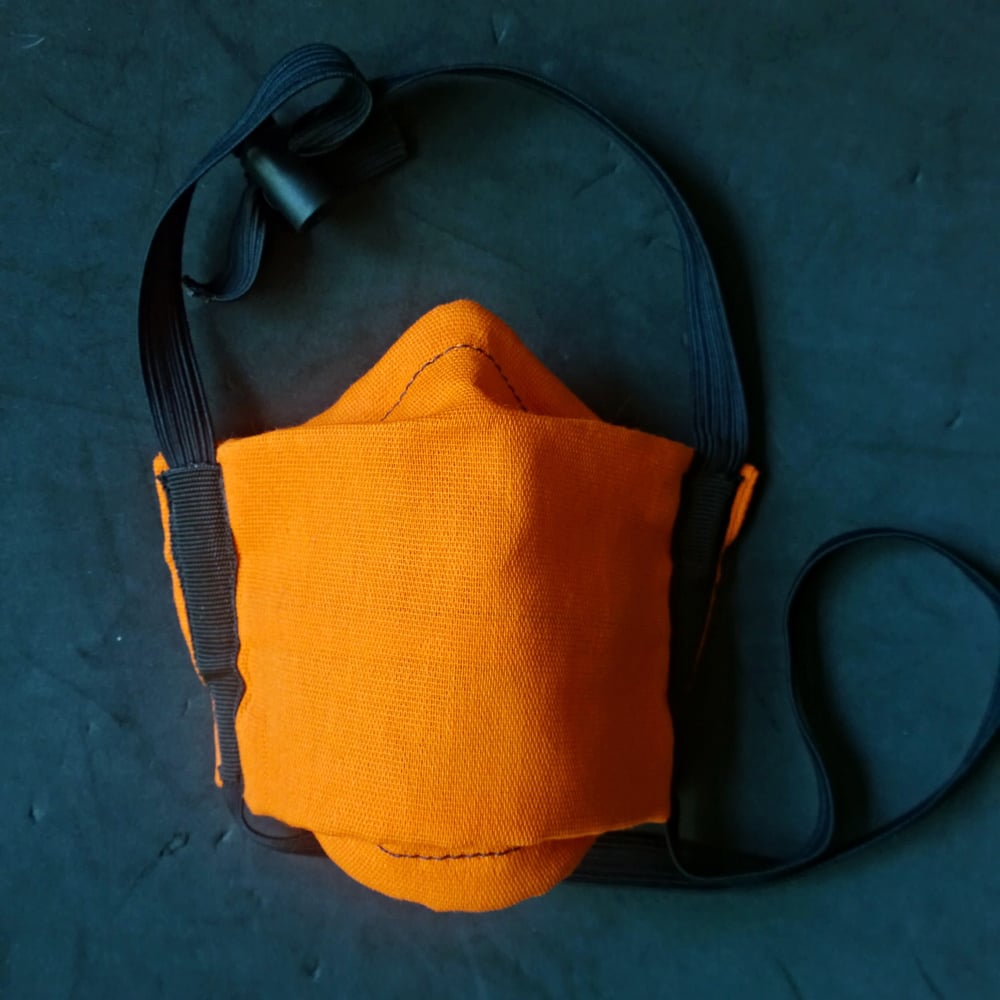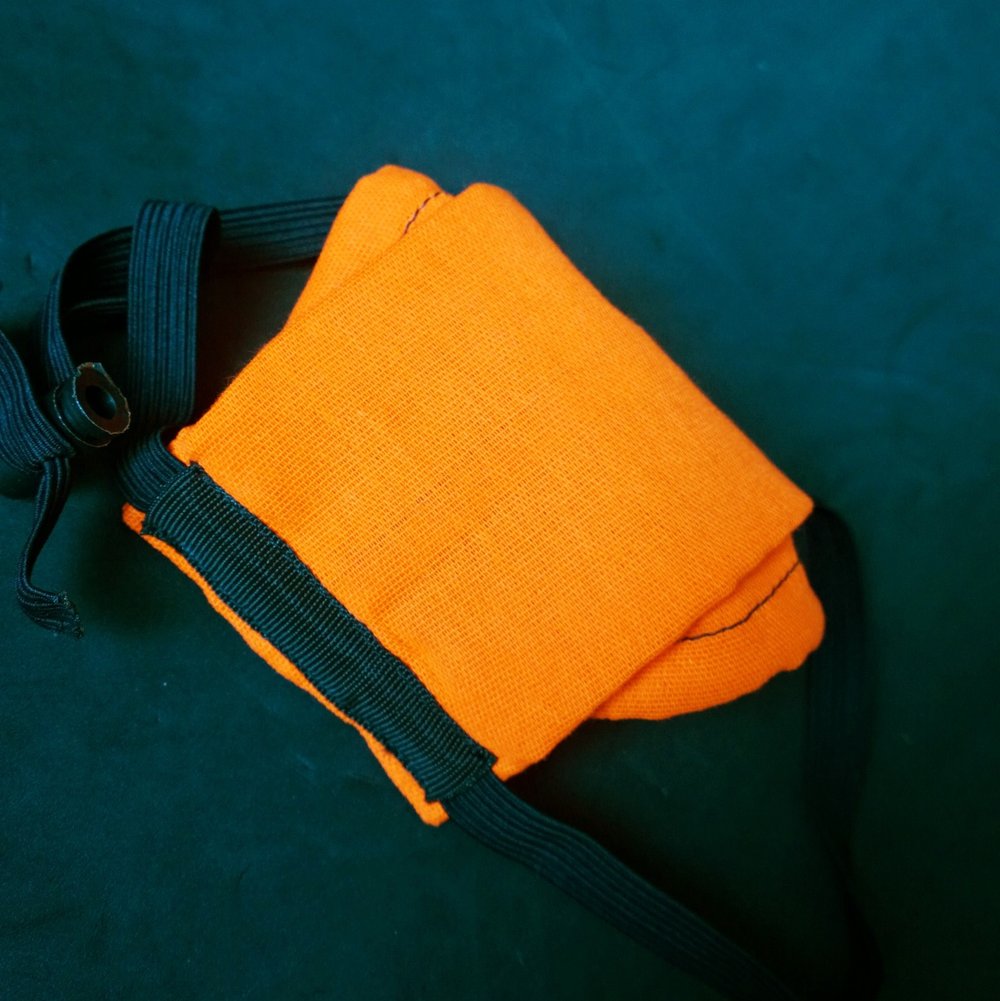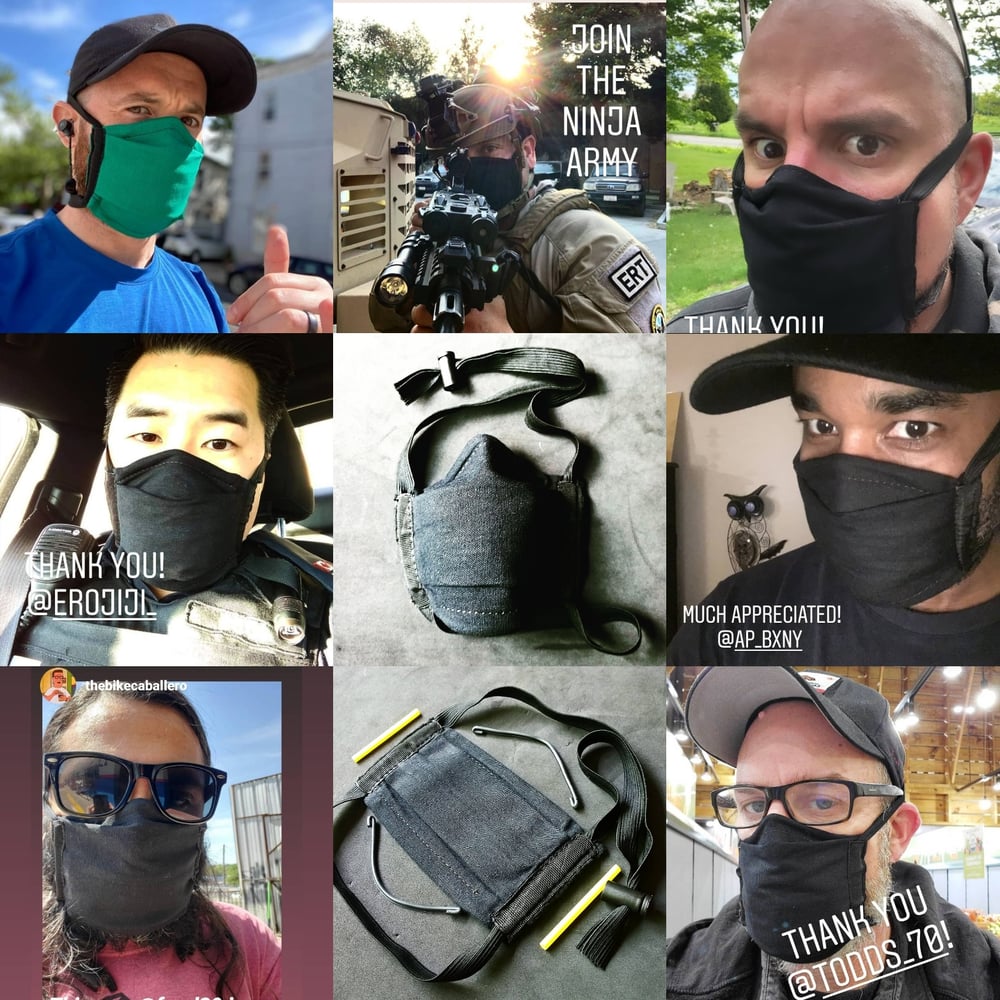 The year is 2020.
Ninja roam the streets in open daylight.
In the past, Saffron Ninja stayed inside their temples, focused inward on peaceful meditation.
Today, they walk the streets sharing their serenity and peace with those around them.
Join the Ninja Army. Our side has better gear.
Specifications:
Built using 100% (Lightweight Woven) Cotton.
2 Ply Construction
Reusable and washable.
Filter slot to fit filters up to 5" x 5"
"Wrap Around" Elastic (100cm) + Tension Adjuster
Each Face Cover includes:
1x nose bridge wire.
1x chin bar wire.
2x rigid cheek bars.
Available in 2 sizes:
Standard Size follows standard disposable mask measurements.
6.5" wide, 6.25" high (17-18cm W * 16cm H)
XL Wide
8.5" wide x 6.25" high (21-22cm W x 16cm H)
*All sales are final.
*NOT A MEDICAL DEVICE
*Orders are fulfilled on a weekly basis.
* Orders must be made before Sunday 12:00PM EST for packaging and shipping the following Wednesday.
For a longer elastic band click HERE
Mask orders are batched weekly and shipped once a week.